I have relocated my teaching practice to the North side of Finsbury Park. I am teaching in  Harringay, N4.  This is part of the London Borough of Haringey – and yes, they have different spellings.
It was with mixed feelings that I said goodbye to my Stoke Newington home where I taught the Alexander Technique for 33 years. I miss my lovely old teaching room but enjoy the new one  in Harringay.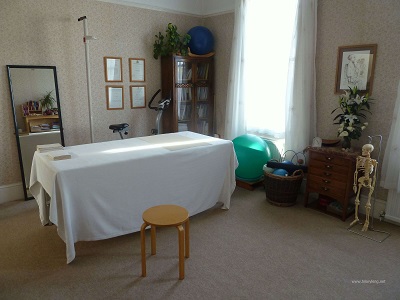 Goodbye to my Alexander studio in Stokey
My Alexander Technique studio in Harringay 
The Harringay Ladder N4
I now live and work in the Harringay Ladder . The name can be confusing, as Harringay is part of the eastern side of the London borough of Haringey.  It is very close to the site of the old Harringay Stadium and Arena, which was a greyhound racing, motorcycle speedway and sports venue.  I remember seeing many greyhounds being walked in local parks, years ago now. The stadium was closed in 1987 and is now the Arena Shopping Park. It is possible to get some free parking there, which is useful!
The Ladder is a series of roads that run between Green Lanes and Whiteman Road. On a map, they look very ladder-like.  These roads are one way and if you come to me by car, you enter Umfreville Road from the Green Lanes end.  There is restricted parking on the road and you need to pay by RingGo
Transport Links
Transport links are very good. My house is only a couple of minutes walk to the Harringay Green Lanes Overground station.  This runs east-west between Gospel Oak and Barking.
Also nearby is the Harringay Rail Station with mainline trains running north-south from here.
About 12 minutes walk away is Manor House Tube station with the Piccadilly Line.
The buses serving the area are – 29, 141, 341 and W5.
Further info about my Alexander Technique teaching practice in Harringay:
Contact me for full details of my address, fees, lessons, courses and workshops.