Book Launch 
Last Sunday I went to the launch party at LCATT for this great little reference booklet, 'The Alexander Technique for Young Musicians'.  I think  AT teachers and musicians will find it a very useful resource. The authors are colleagues of mine and are an impressive trio, Judith Kleinman, Peter Buckoke and Fuensanta Zambrana Ruiz – All are Alexander teachers, performers and lecturers at major music colleges.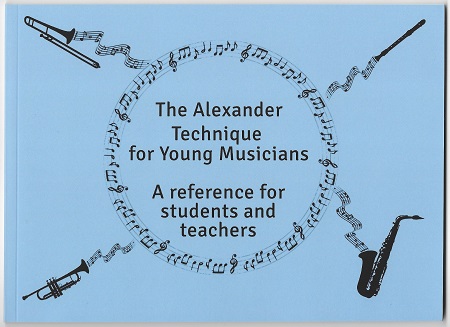 The Alexander Technique for Young Musicians – great little booklet!
We had wine, nibbles, chamber music and then a workshop with input from each of the authors. We explored topics found in the book – Music Practice, Body Mapping and Sensory Awareness.  Like the booklet, the workshop was clear, to the point and very useful.
Fuensanta Zambrana Ruiz, James Sholto and Peter Buckoke
The booklet uses clear language and illustrations to explore the basic concepts of the AT. For instance, I love the use of 'Fake News' as a way of explaining Alexander's term 'Faulty Sensory Appreciation' – Simple, right up to date and good value – so I hope many people make use of it!
Fake News