One Cause of Back Pain
Richard Brennan, an Irish Alexander Technique teacher has created a petition which I fully support, that asks for backward-sloping school chairs to be made illegal in Ireland. However, I would also like this to happen in the UK – and elsewhere.
Why? Well the backward slope of the chair offers poor support to children's backs and the backward angle of the seat encourages the child to curve their spines over their work, rather than to hinge forwards from the hip joints – a movement that allows the spine to remain lengthening. A long spine is a strong spine.
Backward Sloping School Chairs Cause Back Pain
BackCare UK and STAT argue that these chairs are a major cause of back problems in adults, as a result children using them for hours on end at school – because curling forwards i
n this way for hours on end encourages the mis-use of their bodies which causes damage such as kyphosis, resulting in back pain for many people later in life. (If you would like to see what kyphosis looks like, see my previous Blog entry here.)
Photos Copyright: Richard Brennan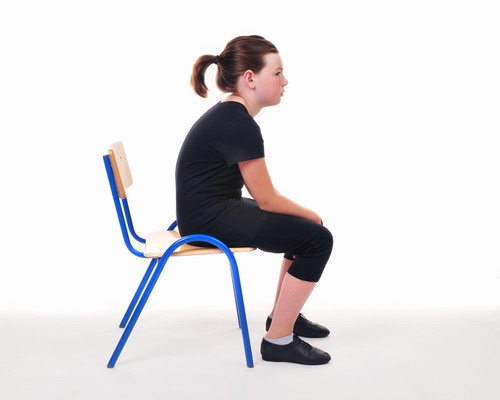 Children who end up curving down over their desks may be learning with their heads but their bodies are being badly educated! Our language encourages a downward contraction as we work – for instance 'Nose to the grindstone…. Getting down to work… She had her nose in a book…  
I must say that adults have similar problems when using backward sloping chairs, whilst many p
ushchairs that crumple up a baby's spine are problematic as well.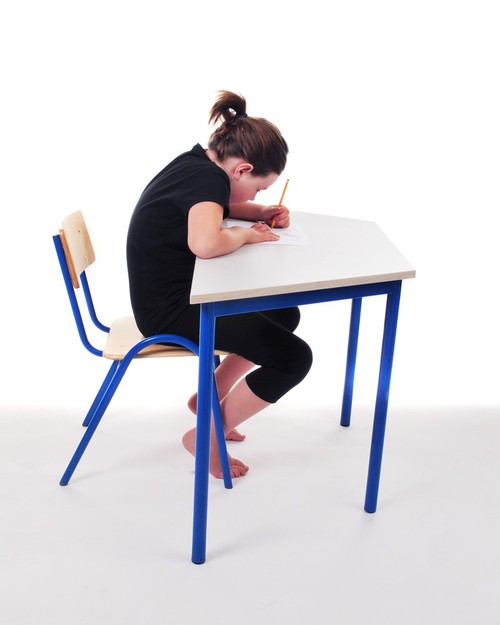 Using a seat wedge can help a child remain poised even in a backward sloping chair but how much better if the chairs were designed for people, not just for stacking.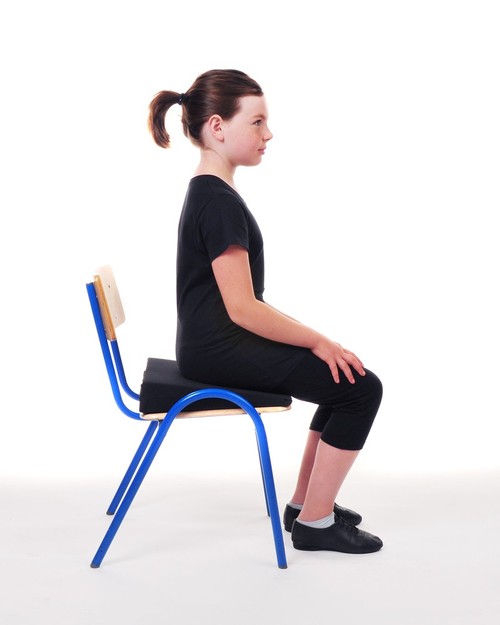 Of course, children can still slouch and end up with back pain,  even if they have the 'perfect' chair and desk to sit at and ultimately it is the way they sit and use their bodies that is crucial. C
hildren can
learn the Alexander Technique
, which will help them to minimise the problems associated with poor body-use and this will help them avoid pain in the future. This process will be so much easier if children are also given decent seats to sit on whilst they are growing up, developing their own posture and learning how to use their bodies.
So please support Richard Brennan's petition. Visit the URL below, Sign up and draw this issue to the attention of policy makers: