Elisabeth Walker ~ December 1914 – 17 September 2013
It is with great sadness that I heard of the death of Elisabeth Walker, an inspiring teacher and the last of the first generation of AT teachers who trained with F M Alexander himself.
Elisabeth ran an AT Teacher Training course in Oxford for many years with her husband Dick Walker and she was a guest teacher and speaker at many international Alexander Conferences and events. Her fascinating memoir 'Forward and Away' shows us just how important her family and her life as an Alexander Teacher were to her. Thankfully we can still watch a valuable record of her teaching on various videos on YouTube.
In 2004 an extremely youthful Elisabeth Walker attended the 7th Alexander Technique Conference in Oxford and was seen cycling to and from the Conference each day – at the age of 90!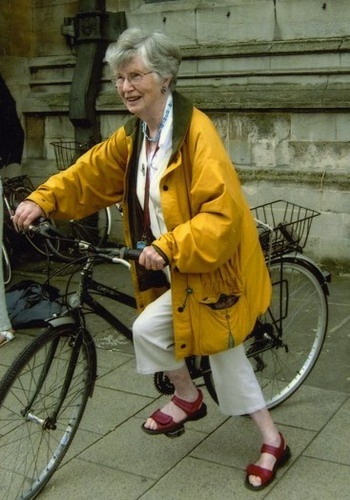 Elisabeth will be missed by many people and I would like to offer my condolences to her family, particularly to Lucia Walker and Julia Cowper, who are both Alexander teachers. There will be a memorial and celebration of her life, some time next year.
Elisabeth
will be buried at Westmill Woodland Burial Ground on Friday 5th October.