I've been teaching the Alexander Technique for 29 years!
That deserves a quiet celebration….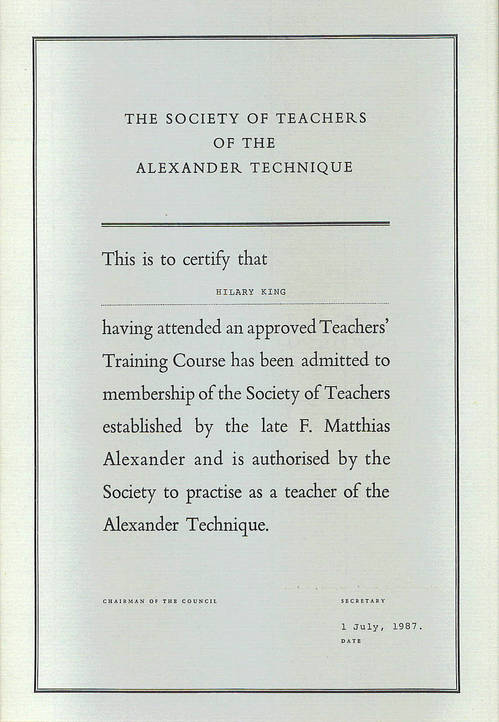 What an enjoyable and satisfying job this is too. I have met so many wonderful people from all walks of life, who have come to me for
AT lessons
and at least six of those have themselves gone on to train as Alexander teachers.
Of course I have also met many excellent and inspiring AT teachers over the years, including several first generation teachers who trained with F M Alexander himself.  I am very grateful to them as they have helped me to develop my skills and my own teaching work and I would like to thank them all.
One of the best things about being an Alexander teacher, is that I have to keep using the AT work for myself, otherwise my teaching would be worthless and I would probably end up with creating problems for myself, such as back pain.  There are not many jobs where looking after yourself is formally built-in, as an essential part of the process of working. Of course
STAT
expects teachers to have to have ongoing CPD training  but we also have to we aware of our own
body-use
minute by minute as we teach – and whilst we live our lives.
One of FM Alexander's graduates was Margaret Goldie and I had the privilege of having some lessons with her and of working at the Bloomsbury Alexander Centre with her for some years. Miss Goldie had had been teaching for 60 years and had her 90th birthday whilst teaching there – now that's an inspiring role model!