Sad News
It was with sadness that I learned of the death of Malcolm King on 16 June in Brussels.  He was a singing teacher, Alexander Technique teacher, my ex-husband and father of our two children.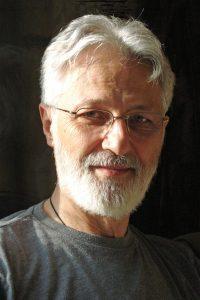 Malcolm King
Malcolm and I met when we were both working with Sadlers Wells Opera – now the ENO.  I was dancing in the Opera Ballet and Malcom was initially singing in the chorus but he soon began being offered solo parts there. We married and had two children. Malcolm's work with Scottish Opera, Glyndebourne and the Royal Opera House further developed his career as a soloist.
Malcolm moved abroad when we got divorced and he built up his international singing career and remarried. He worked with major US and European companies and conductors, in both concert and operatic settings.  Malcolm also began to teach singing in the Italian Belcanto style, following on the tradition from his own teachers.
He later trained as an Alexander Technique teacher and he incorporated 'this inestimable tool' into his singing-teaching practice and also ran master classes in Europe.  Malcolm was an active member of  AEFMAT, the Association of Teachers of the F.M. Alexander Technique in Belgium, which is affiliated to STAT.
Malcolm King will be missed by many whose lives he touched, including his wife Lorenza (Enci) and his children Adam and Sarah.