Online Alexander Technique lessons now available * Six Free Online Lessons for NHS Staff
With Covid-19 and lockdown still in force, I am now offering online 1:1 lessons. These also allow people outside my local area the chance of learning something about the Alexander Technique.
Alexander lessons offer you self-help skills you can use throughout life.  You can learn to let go of old habits, move mindfully, relax and reduce problems such as neck and back pain – plus better manage stress in these challenging times.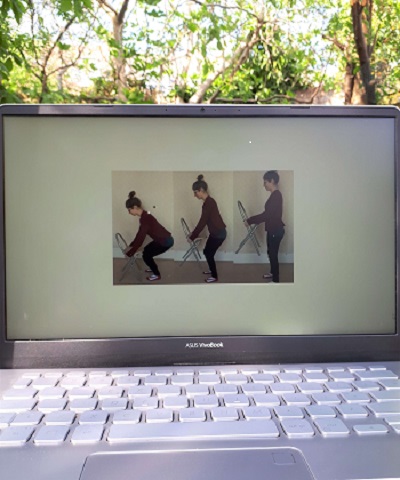 In traditional Alexander lessons, teachers communicate their directions to clients through their hands, as well as with their words. Obviously this is not possible at the moment, so I am reducing fees by 20% for online sessions. There will also be an initial 30 minute session for free, so that the basics can be gone through.
Once lockdown restrictions have been lifted, you will have a chance to continue with normal Alexander Technique lessons in Harringay N4. These would be at the usual price.
Six Free Online Lessons for NHS Staff
I would also like to offer NHS staff six free lessons, to thank them for their heroic work during this pandemic and to help them cope with all the stress they are experiencing.  Just contact me using an NHS email address.
Contact  me to enquire about booking a session
Learning Resources – Website Articles and Glossary 
Alongside Alexander lessons, my website offers a range of resources to support your learning: